Vitaj, som Miška,
maminka Vilka a Šarlotky. Veľmi rada ti pomôžem s vytvorením bezpečného a nehodnotiaceho prostredia plného lásky, rešpektu, prirodzených hraníc a slobody, v ktorom sa budú môcť rozvíjať tvoje deti i ty.
Ak s tebou moje hodnoty a vízie rezonujú, potom sa veľmi rada stanem tvojou sprievodkyňou na ceste vnímavým rodičovstvom.
Naučím ťa:
zvládať emócie bez kriku
nastaviť prirodzené hranice
napojiť sa na dieťa a vytvoriť si s ním hlboký vzťah
porozumieť sebe a zvládnuť umenie sebaregulácie
vidieť materstvo ako príležitosť, vďaka ktorej môžeme, my ženy, úžasne rásť
Zápisník spokojnej maminky
Poviem ti o mojich piatich zázrakoch, vďaka ktorým som si mohla obe svoje materstvá užiť vedome, s radosťou, pochopením a pocitom naplnenia.
Poviem ti o mojich piatich zázrakoch, vďaka ktorým som si mohla obe svoje materstvá užiť vedome, s radosťou, pochopením a pocitom naplnenia.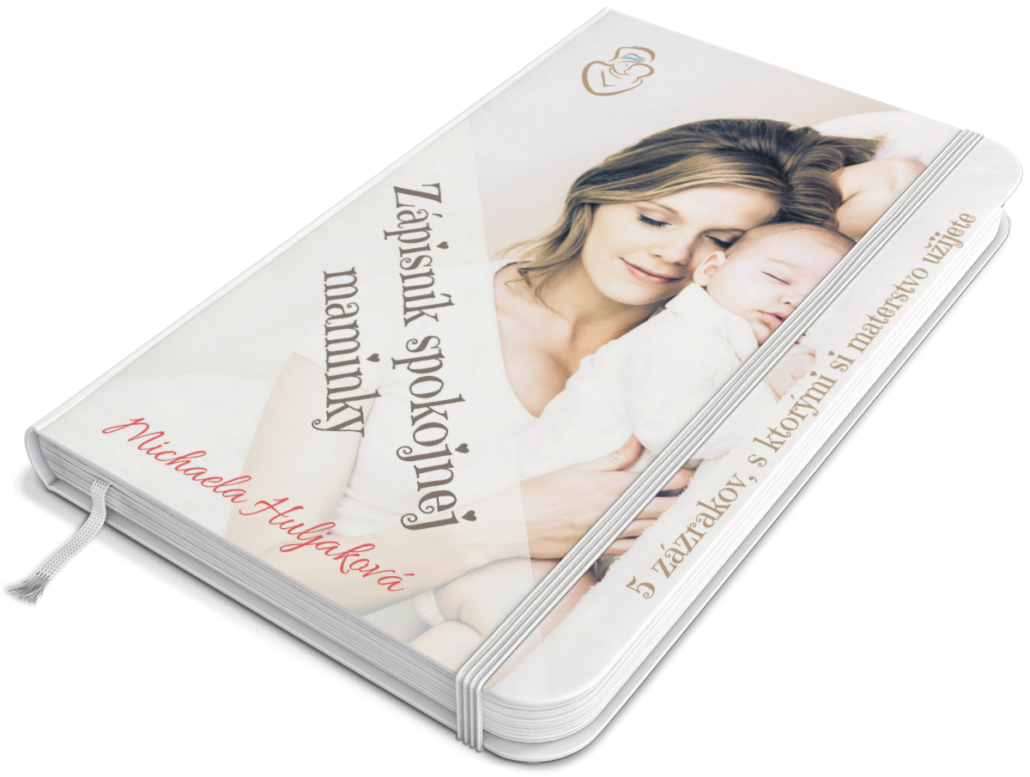 This error message is only visible to WordPress admins
Error: API requests are being delayed. New posts will not be retrieved.
There may be an issue with the Instagram access token that you are using. Your server might also be unable to connect to Instagram at this time.
Error: API requests are being delayed for this account. New posts will not be retrieved.
There may be an issue with the Instagram access token that you are using. Your server might also be unable to connect to Instagram at this time.
"Prepáčte,....Vilik, keď pôjdeš za ockom a spýtaš sa ho, určite ti rád chlebík urobí, teraz tu mám maminku, ktorá potrebuje moju pomoc." Takto sa začala moja tour de Čajkov, keď sa mi narodila Haňa. Objala ho, pohladila po dlhých blonďavých vláskoch a vrúcnymi slovami odprevadila za ockom do kuchyne, keď som tam stála držiac v ruke trojtýždňový život. Tá istota slov, priateľský postoj, tá ochota prijať ma o siedmej večer, len aby mi povedala pre ňu tie isté, dookola sa opakujúce vety, opäť s láskou, s nežnosťou, v snahe záchrany dojčenia: "Chytíte hlavičku do pravej ruky a priložíte na ľavý prsník." Sranda. No pre mňa a Haňu slová záchrany. Dalo mi to viac, ako si možno myslela. Cestou domov mi blikalo v hlave iba : ak pôjdeš za ockom, určite ti rád chlebík urobí.... A odvtedy ma mala na krku. Ukázala mi cestu, smer! Zodpovedala mi otázky vždy (aj neskoro večer), keď som bola v koncoch! Naučila ma POUŽÍVAŤ slová! Vytiahla z môjho vnútra pocity na povrch a dala im slovnú podobu! Jedna žena, za dva roky mi dala viac, ako som si vedela predstaviť!
Mišulku, moju drahú priateľku, som si ako laktačnú poradkyňu zavolala hneď v deň po pôrode Lilinky. Keďže kojenie prvej dcérky bolo dosť "kostrbaté", tak som vedela, že potrebujem minimálne podporu. A tú mi Miška nad očakávanie dala. Prišlo s ňou toľko lásky a pokoja, ktoré na mňa preniesla. Všetko bolo samozrejme v poriadku a mne aj vďaka nej vzrástlo kojacie sebavedomie, že som si užila aj tandemové kojenie a Lilinku kojím s láskou už skoro tretí rok. Je to nádherné spojenie medzi matkou a dieťaťom. Keďže naše mami väčšinou nekojili, nemáme doma podporu. Je skvelé, že laktačné poradkyne ako Miška, nám túto podporu odovzdajú a aj vďaka nim sa kojenie pomaličky stáva normou. Teším sa, ako ja budem takouto láskavou podporou mojim dcérkam, keď sa raz stanú mamkami. Veľké ĎAKUJEM, Mišinka robíš to skvele. Vidieť, že to je tvoje poslanie.
Mišku som stretla v období pred pôrodom, kedy som hľadala cestu. To čo som poznala ma skôr znepokojovalo a cítila som strach. Ako švihnutím zázračného prútika boli moje prosby vyslyšané a do cesty mi bola zaslaná Miška a jej slová o tom ako by mal prebiehať pôrod a dojčenie, čo moje pocity uviedlo na správnu mieru a paradoxne mi nahnalo ešte väčší strach či to takto dokážem a vybojujem. Urobila som najlepšie čo som vedela na úrovni môjho vtedajšieho vedomia a vďaka informáciám, ktoré mi ponúkla Miška som mohla skúšať stále znova a nevzdať sa. Pomohla mi aj po príchode z pôrodnice s dojčením, podporila ma a ukázala mi ako áno. Pomáhala mi aj počas prvých pár ťažkých mesiacov, keď som sa cítila neistá a nevedela či dojčenie pokrýva potreby mojej dcérky. Dnes má Lara tri a pol roka a stále sa dojčíme. Taktiež ďakujem za podporu v nosení a bezplienkovaní, ktorú som aplikovala od prvého mesiaca úspešne, a dcérka si ako ročná sadla na nočník.
Mišku mám tu česť poznať osobne. Spoznali sme sa cez koníky, no bližšie nás spojili detičky. Počas jej tehotenstva chodila ku mne na masáže a zaujala ma toľkými poznatkami v oblasti tehotenstva, dojčenia a detičiek. Keď som zistila, že som tehotná, prvá cesta viedla k nej (nie ku gynekológovi). Spýtala som sa, či ma bude sprevádzať tehotenstvom (vtedy mala osemmesačného synčeka). Miška odpovedala na každú moju otázku, zasypala ma množstvom odborných kníh, keď som sa v niečom nevedela rozhodnúť, položila mi otázku, na ktorú keď som si odpovedala, bolo mi jasné, čo potrebujem ja a moje dieťatko. A doviedla nás ku krásnemu pôrodu doma, vďaka jej podpore a informáciám.
Miška, s tebou ma spojilo práve poradenstvo v čase môjho prvého tehotenstva. Už vtedy si mi bola veľmi sympatická a všetko, o čom sme hovorili a čo som sa vďaka tebe dozvedela mi veľmi pomohlo pri prvom pôrode. Následne si mi veľmi pomohla s dojčením, vďaka tejto pomoci som dojčila prvú dcérku krásne 3 roky, druhú dojčím už 2 roky a čoskoro pribudne tretie. Vďaka vedomostiam, ktoré nám, matkám odovzdávaš, je zo mňa sebavedomá a vnimavá maminka, ktorá si materstvo plne užíva! Veľmi si vážim naše už viac ako štvorročné priateľstvo a každú jednu dobrú a múdru radu, ktorou ma vždy podporíš v tom, čomu verím. Ďakujem, Miška, rob všetko naďalej tak, ako to robíš, s láskou, múdrosťou a pokorou.
Mišička stála pri nás, keď bol môj druhorodený synček ešte čerstvé bábätko a nedarilo sa nám "pricucnúť". Prišla k nám, veľmi akčná, ale zároveň veľmi jemná, citlivá, múdro a zároveň zrozumiteľne vysvetľujúca, čo treba urobiť, aby sa nám podarilo dojčiť. Pocítila som k nej hneď veľkú dôveru a aj dôveru od nej, ktorú nám dala, že sa nám kojenie krásne podarí. To bolo naše prvé stretnutie, po ktorom niekoľko dní sa Kubíček prisal a odvtedy sa kojíme až doteraz. Už má skoro tri a pol roka. Potom pri nás bola aj pri ďalších menších problémikoch, ktoré nám pomohla prekonať. Ďakujemeee, Mišulienka.
Ahoj Miška!!! Si úžasnaaaaa osoba, ktorá mi strašne veľa pomohla. Pomohla si s dojčením... veľmi som chcela dojčiť a vďaka tebe som dojčila dve moje lásky. Dcérku Dianku a synčeka Davidka. Sú zdravé a krásne! Vysvetlila si mi prečo je také dobré a krásne nosenie detí. Neskutočne dobrý pocit keď máš dieťa tak blízko! Pre mňa si veľká osoba s veľkým písmenom M!!! Si úžasnaaaaa osoba a úžasnaaaaa MAMINKA!!! Ďakujem za všetko!
Miška je úžasná žienka, mama a poradkyňa. Veľmi nám pomohla nielen pri dojčení, ale dá sa na ňu obrátiť s akoukoľvek otázkou ohľadne materstva a výchovy, či detských zdravotných ťažkostí. Vďaka jej podpore sme prekonali 15 mesačný dojčenský štrajk a môj teraz už dvojročný synátor sa dojčí jedna radosť. Odporúčam všetkými desiatimi.
Miška, som Ti vďačná za viac vecí. Pred tri a pol rokom som ako neskúsená mamina poprosila o pomoc pri dojčení. Prišla si, vysvetlila, ukázala a my sa dojčíme dodnes. Ďalšie, tak dôležité informácie ohľadom stravovania si nám poskytla len nedávno a to nám pomohlo zlepšiť zdravotný stav nášho drobca. Ďakujeme krásne a vieme, že kedykoľvek budeme opäť potrebovať pomoc, ty nám ochotne a a rada pomôžeš a poradíš.. Máme Ťa radi.
Počas tehotenstva som využila Miškinu službu predpôrodnej prípravy a bol to pre mňa plnohodnotne využitý čas. S láskou a rešpektom som sa dozvedela všetko čo som potrebovala. Na základe informácii, ktoré mi podala som nebola v pôrodnici prekvapená, vedela som čo môžem očakávať a aké mám práva. Ešte by som chcela vyzdvihnúť jej prácu s deťmi, je v nej úžasná. Je pre mňa dar, keď sa môžem pozerať na rozhovory s jej deťmi a učiť sa pritom. Dnes tam chodíme spolu s mojou 10 mesačnou dcérkou a vždy sa z toho veľmi tešíme.
Ďakujem veľmi pekne pani Miške za promptnú pomoc ohľadom dojčenia pri narodení môjho synčeka, túto pomoc a rady som zužitkovala aj pri dojčení dcérky. Damik bol dojčený 20 mesiacov a Elianka už 5 mesiacov v zdraví copká maminku. Veľmi som vďačná Miške, aj jej mamine, našej pediatričke Dr. Novákovej za mnohé veci, čo ma naučili.
Mišku poznám už asi 16 rokov. Bola stále milé a usmievavé žieňa. Cesty sa nám spojili opäť, keď som pod srdcom nosila svojho synčeka a teraz viem, že to tak malo byt. Keď sa mi synček narodil, mali sme trošku problém s cuckaním mliečka. Zavolala som si Mišku, tá na problém hneď prišla, vyriešili sme ho a aj vďaka nej sa dojčí už skoro 4 roky. Synček skoro vobec nebýva chorí,max 2x do roka ma soplík a antibiotiká vôbec nepoznáme. ĎAKUJEM TI a nie len za toto.